Main content starts here, tab to start navigating
About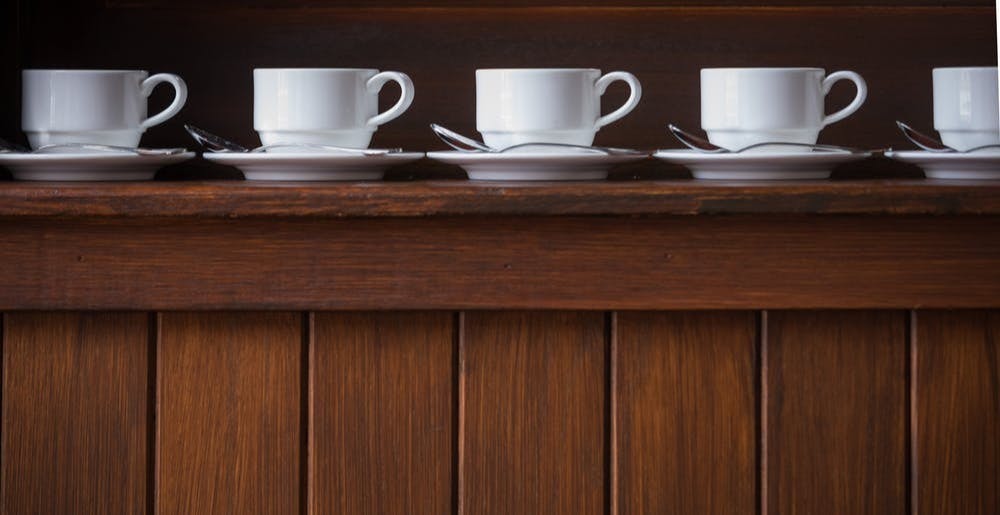 Discover Inspired Foods of the Americas
By consciously focusing on regional and seasonal products, the American Bounty Restaurant offers contemporary and traditional dishes brought to life in an honest and flavorful way. With its comfortable warm service, this casually elegant restaurant sets the stage for an unparalleled dining experience in New York's Hudson Valley.
Celebrating Uniquely American Cuisine
Celebrating uniquely American cuisine was the inspiration behind The Culinary Institute of America's decision to create the American Bounty Restaurant in Hyde Park, NY. In 1983, the opening team, headed by now-President Tim Ryan '77, believed that American food could be as fresh, inventive, and regionally based as its much-touted French counterpart. They set about researching American food traditions and ingredients, and developing new dishes that elevated the cuisine. The team succeeded in creating a unique dining experience for its patrons. While the restaurant has evolved over the last 30 years, it has always remained true to the tenets that American cuisine is worthy of exploration and exquisite preparation.
Farm Partners
The CIA is committed to building close relationships with local purveyors. Together, we bring the freshest products from the farm to the table in American Bounty—ensuring that your dining experience is filled with exquisite flavors of the Hudson Valley.
In a bucolic setting high above the Hudson River, the American Bounty Restaurant pays homage to the past and present by celebrating regional, seasonal, and sustainable ingredients. The restaurant's menu reflects a growing interest in the origins of our food, clean flavors, and the special joys of the table.
Cheeses
5 Spoke Creamery, Goshen, NY
Bobolink Dairy, Sussex County, NJ
Coach Farm®, Pine Plains, NY
Cooperstown Cheese Company, Milford, NY
Nettle Meadow Farm, Warrensburg, NY
Old Chatham Sheepherding Co., Old Chatham, NY
Sprout Creek Farm, Poughkeepsie, NY
Twin Maple Farm, Ghent, NY
Dairy
Hudson Valley Fresh, Pleasant Valley, NY
Marcus Dairy, Danbury, CT
Ronnybrook Farm Dairy, Pine Plains, NY
Eggs
Feather Ridge Farm Inc., Elizaville, NY
Maple Syrup/Sugar
Crown Maple Syrup, Dover Plains, NY
Beverages
Cascade Mountain Winery, Amenia, NY
Clinton Vineyards, Clinton Corners, NY
Keegan Ales, Kingston, NY
Millbrook Vineyards & Winery, Millbrook, NY
Tuthilltown Spirits, Gardiner, NY
Fruits and Vegetables
Bulich Mushroom Co., Catskill, NY
Diana Henry
Glebokie Farm, Goshen, NY
Glorie Farms, Marlboro, NY
Honey Locust Farm House, Newburgh, NY
JaxBerry Farm, Marlboro, NY
Meadow View Farm, New Paltz, NY
Modern Farm
Red Barn, Wappingers Falls, NY
Rock Hedge Herbs, Pleasant Valley, NY
RSK Farms, Prattsville, NY
Sky Farm, Millerton, NY
Sorbello Farms, Highland, NY
Taliaferro Farms, New Paltz, NY
Grains/Dry Beans
Wild Hive Farm, Clinton Corners, NY
Poultry (Chicken, Duck, Foie)
Hudson Valley Foie Gras, Ferndale, NY
KNK Poultry, Edmeston, NY
Meat (Beef, Lamb, Pork, Venison)
Herb Litts Farm, Highland, NY
Highland Farm, Germantown, NY
Meiller Farms, Pine Plains, NY
Honey
Hummingbird Ranch, Staatsburg, NY