Main content starts here, tab to start navigating
Private Dining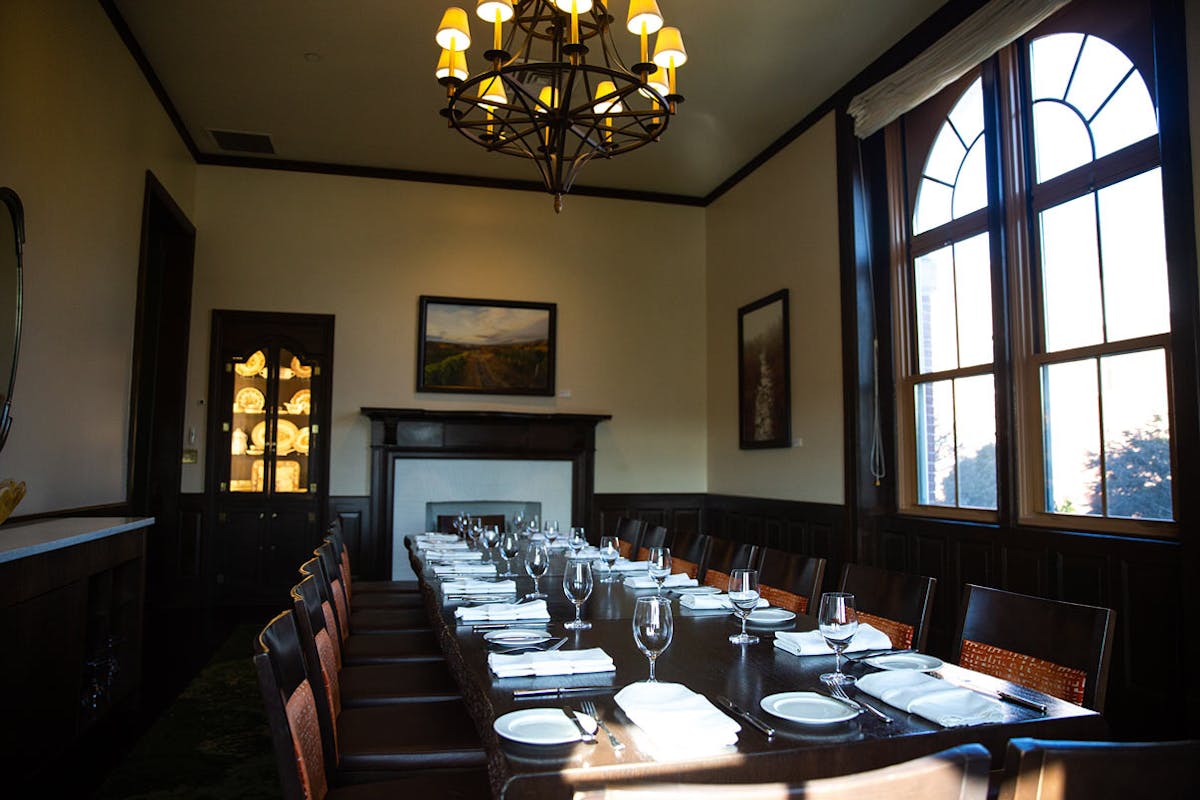 Your Group + Our Expertise = Dining Pleasure
Bringing a small or large group to CIA for a culinary adventure is as easy as 1, 2, 3.
1. Choose a date to celebrate
2. Invite your friends, colleagues, or association members
3. Decide on your favorite cuisine
Large Groups
We love sharing food with people. If your group has between 20 and 50 people, we have delicious three-or four-course banquet menus available for your dining pleasure. Let our team walk you through the options. We can even make reservations for up to six months in advance!
Small Gatherings*
We have a lovely private dining room within our restaurant to accommodate intimate gatherings. Celebrate benchmark birthdays, recent retirements, or much-deserved promotions. The à la carte dining off of the restaurant's menu brings you maximum flexibility and enjoyment to your occasion. You can book your event up to three months in advance!
*Small Gatherings: The private dining space seats a maximum of 16 people.
Take Over Our Restaurant!
Thinking of having a gathering large enough to take over our restaurants entirely? Let our staff help you make a lasting impression on colleagues, association members, family, or friends while you share a great meal. Advanced planning is necessary.
Celebrating a Special Occasion?
We'll bake you a cake! We now offer a selection of special occasion cakes created by the pastry chefs and students in the American Bounty Restaurant. Cakes are available by pre-order only. All orders must be placed at least three days prior to your reservation. Contact nyrestaurant_cakeorders@culinary.edu to order.
For further information, inquire below or contact Roxanne Owens, at 845-451-1553.