Moveable Feast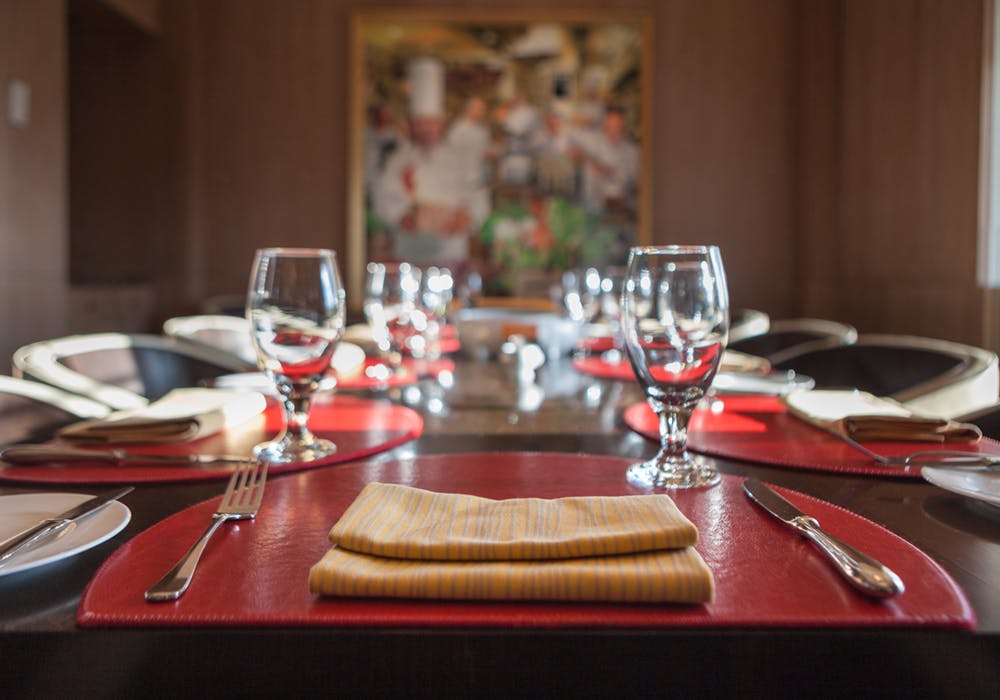 The Total CIA Dining Package!
Experience all three of our award-winning restaurants in one memorable night. Your evening begins with a cocktail reception in Farquharson Hall with products and tastings from local purveyors. Then, you'll grab your CIA passport and head out on your culinary journey through contemporary French, farm-to-table American, and traditional Italian cuisines with a course at each restaurant. Wine pairings are included! As you move between restaurants, street performers and musicians entertain you as you prepare for your next dish.
We look forward to bringing Moveable Feast back this year! This annual signature dining event gives you the unique opportunity to dine in all three of our student-run restaurants. Each guest will also receive a delicious gift to take home with them.
Saturday, June 4, 2022 at 5 p.m., Farquharson Hall
$165 prepaid, all-inclusive
Waitlist available. If interested, please call 845-451-4533.
Please note that you'll likely share your experience at a table with other guests.
*Cancellation Policy*
Cancel up to seven days in advance—No Penalty.
Cancel three–six days prior to the event—$25 per person penalty and the balance is returned in form of a CIA gift card.
Cancel 48 hours or no show to the event—No Refund.