Traditional American Sunday Supper—For Lunch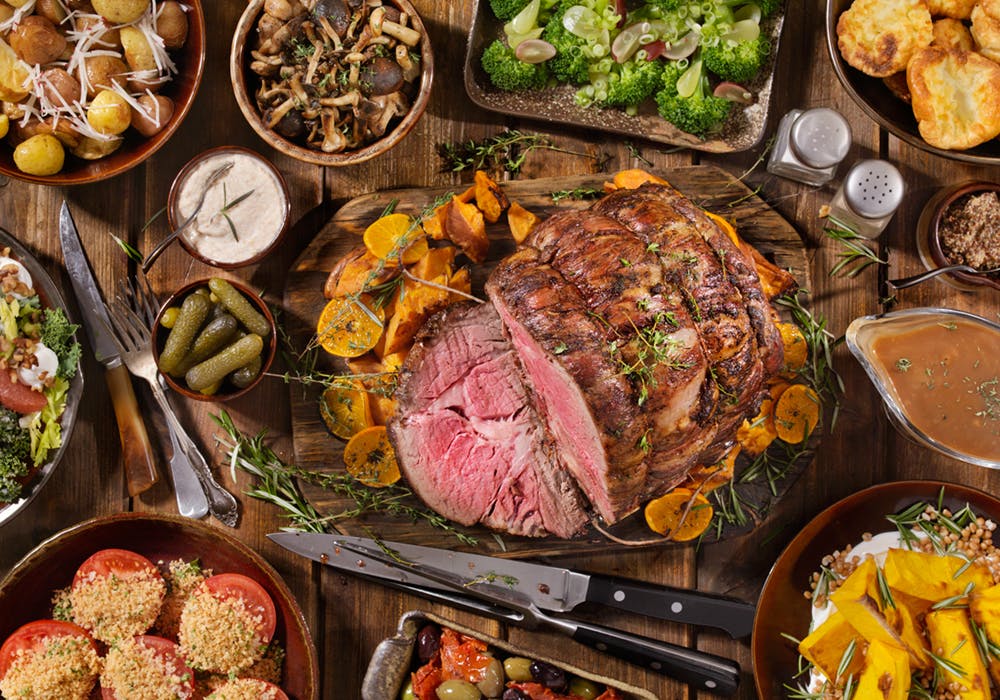 Yes! You can have dinner no matter the time of day. Treat yourself to the warmth and comfort of a classic Sunday supper at lunchtime. Savor items like our signature Parker House rolls, prime rib (carved tableside), and yummy Yorkshire pudding. Turn your weekday into a leisurely Sunday by spending your afternoon with us!
Menu
Grilled Baby Gem Romaine Caesar Salad
Beet & Red Onion Salad
Cranberry Grain Salad
Roast Prime Rib of Beef
carved in the dining room with red wine sauce
Cottage Pie (vegetarian)
Roasted Baby Carrots
Brussels Sprouts
Roasted Pee Wee Potatoes
Sweet Potato Puree
Yorkshire Pudding Muffins
Parker House Rolls
Strawberry Shortcake
Mascarpone Cream
Wednesday, March 18, 2020 at Noon
$59 prepaid, all-inclusive
Or call 845-451-1014.
*Cancellation Policy*
Cancel up to seven days in advance—No Penalty.
Cancel three–six days prior to the event—$25 per person penalty and the balance is returned in form of a CIA Gift Card.
Cancel or no show 48 hours prior to the event—No Refund.